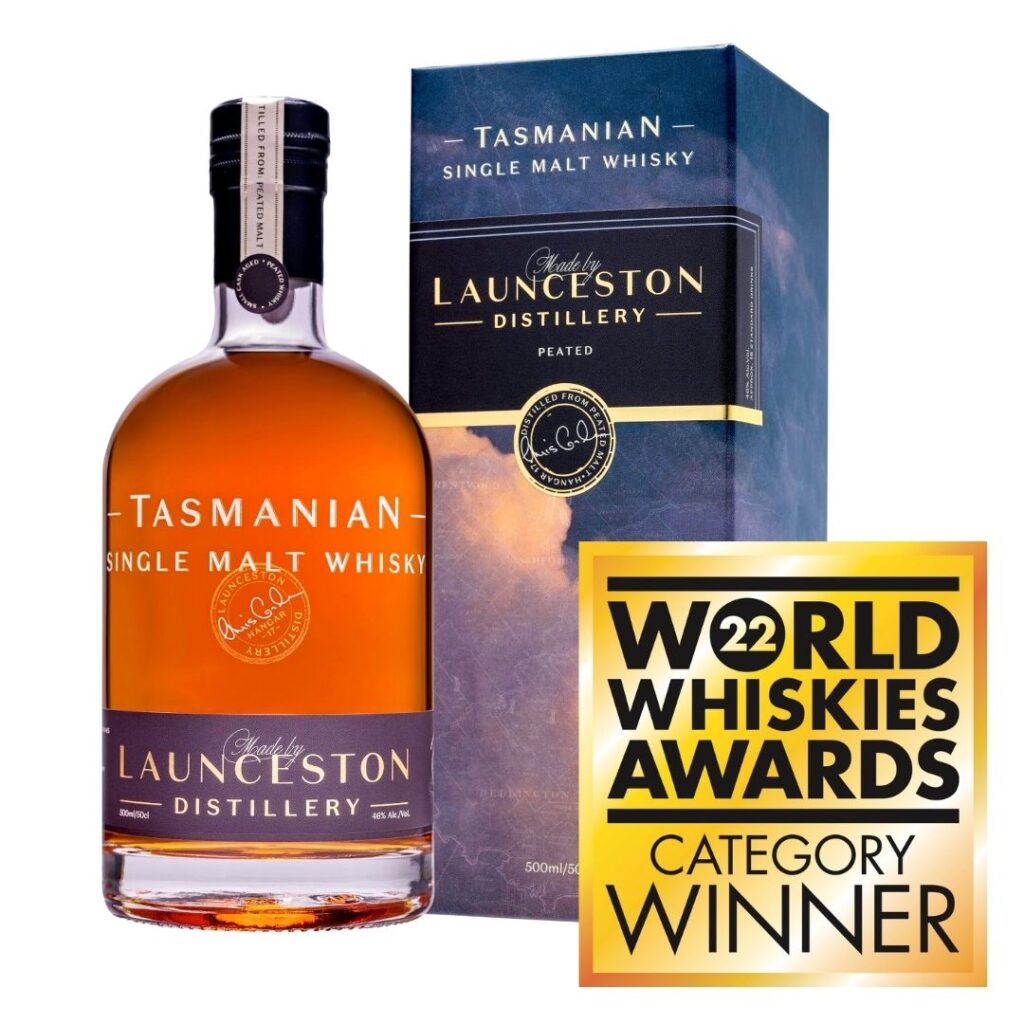 Tasmanian single malt, Batch H17-31
Category Winner at the World Whisky Awards 2022, Best small batch single malt in Australia!
---
Gold Medal winner at the Australian Distilled Spirit Awards 2021!
---
This smooth, smoky whisky was distilled using a mix of Tasmanian malt barley and richly peated Scottish malt.
Just like Angus, it is Tasmanian made with Scottish bloodlines.
500 mL Bottles, 46% Alcohol by Volume
Tasting Notes
Taste
Marzipan, stonefruit, bush honey, gentle waves of peat, toasted muesli, spices, buttered toast.
Nose
Delicate honeycomb, menthol eucalypt, beeswax, nectarine, citrus.
Finish
Lingering earthy peat