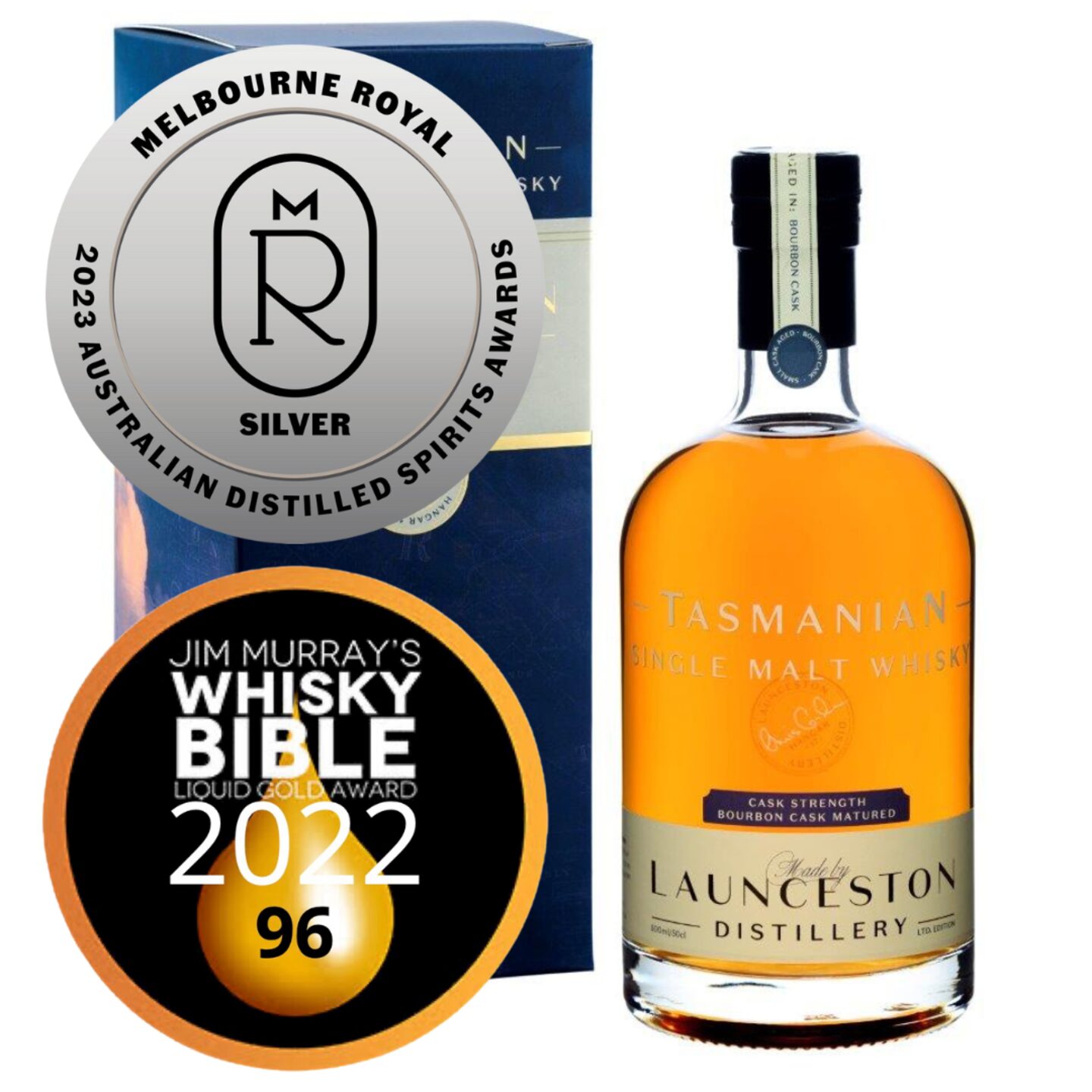 Tasmanian single malt, Batch H17-51
Awarded 96 points (highest score given to any Tasmanian or Australian whisky) in the 2022 Jim Murray Whisky Bible! 
Silver at the Australian Distilled Spirits Awards 2023.
---
Batch H17-51, two American Oak casks.
A rich and engaging whisky with a fragrant nose of toasted pineapple and vanilla following through with caramelised brown sugar and banana on the pallet. An amazing dram that shows the style of the distillery magnificently.
Double distilled and non-chill filtered to retain depth of character. A depth of flavour that can only be achieved when using stock that has age behind it and even though this is over 5 years in age  it is still our standard cask strength price! No wonder this is one of Jim Murrays favourite Australian whiskies.
This will not last long at all.
Price: $210 a bottle plus shipping.
500 mL bottle, 62.5% Alcohol by Volume.
Tasting Notes
Taste
A soft mouthfeel with subtle sweet bourbon notes, banana and caramelised brown sugar.
Nose
Bright fragrant aromas with toasted pineapple and rich vanilla.
Finish
A pleasant, smooth and lingering finish.