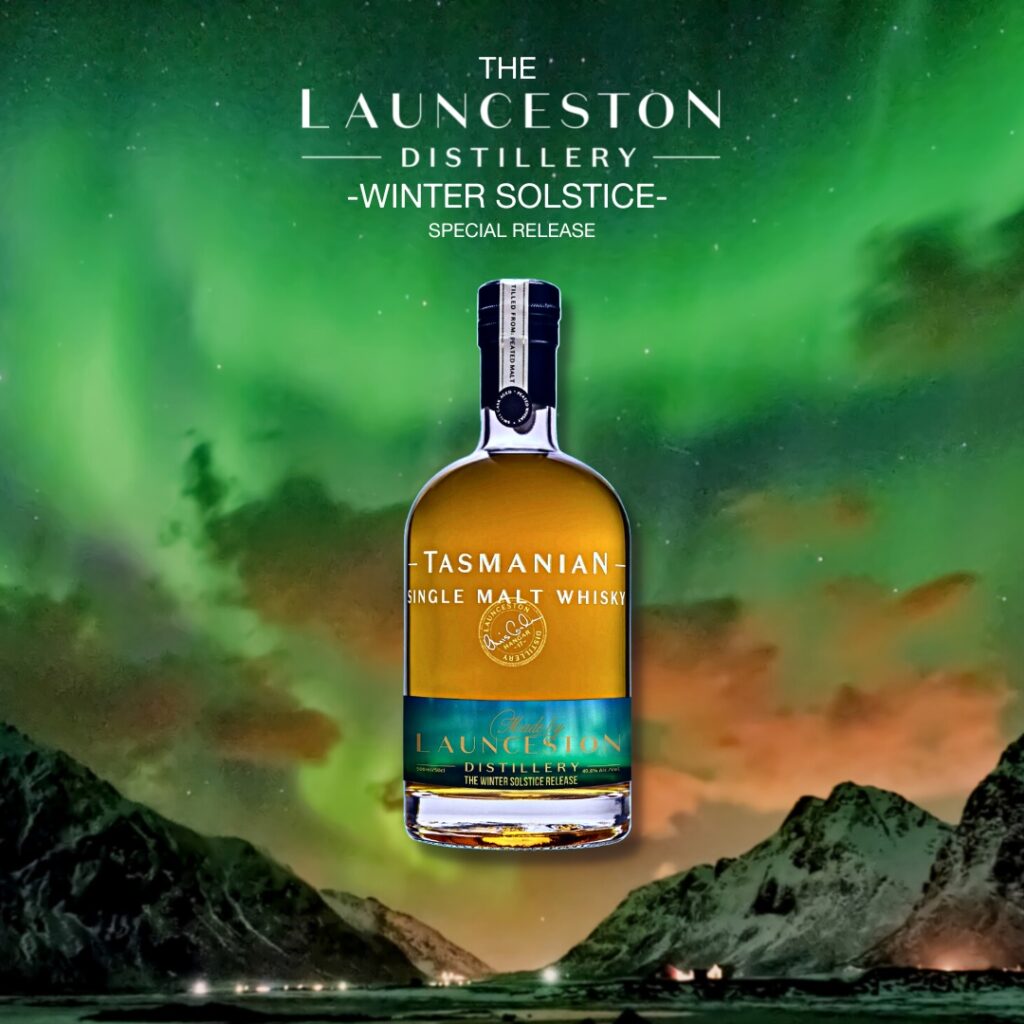 The Winter Solstice Special Release 
Something special from Launceston Distillery
---
Years ago, Chris was working with his good friends from Furneaux Distillery making locally peated new make spirit at Hangar 17. Filling casks for them and loading them onto the trucks to send over to Flinders Island Chris found that he had eagerly filled one extra cask, One little 20 ltr Launceston Distillery cask.
This little cask was a lot different from our usual peated batches, made using entirely Flinders Island Peat and Tasmanian Barley Chris didn't know what to do with it at the time so into the dark depths of the bond store it went. There it sat until a few years later Chris happened upon this little cask (XX-761).
Tasting this little cask he was astonished by the difference to our usual peated release. Less fruity on the nose with a distinct lemon ash presenting itself. On the palate the whisky jumps out with slightly medicinal characteristics and seas salt flavours throughout. The finish rounds out nicely presenting a marzipan sweetness right at the back of the tongue.
With the cold setting in and the winter taking hold the best time of the year to drink a bold peated whisky is now, in the midst of the Winter Solstice.
Bottled at a hearty 49.8% ABV this unique whisky will never happen again. A once off cask that yielded only 36 bottles.
500mL bottle.
Tasting Notes
Taste
Slight medicinal characteristics followed up by a sea salt kick
Finish
fading smoke finishing with a marzipan sweetness