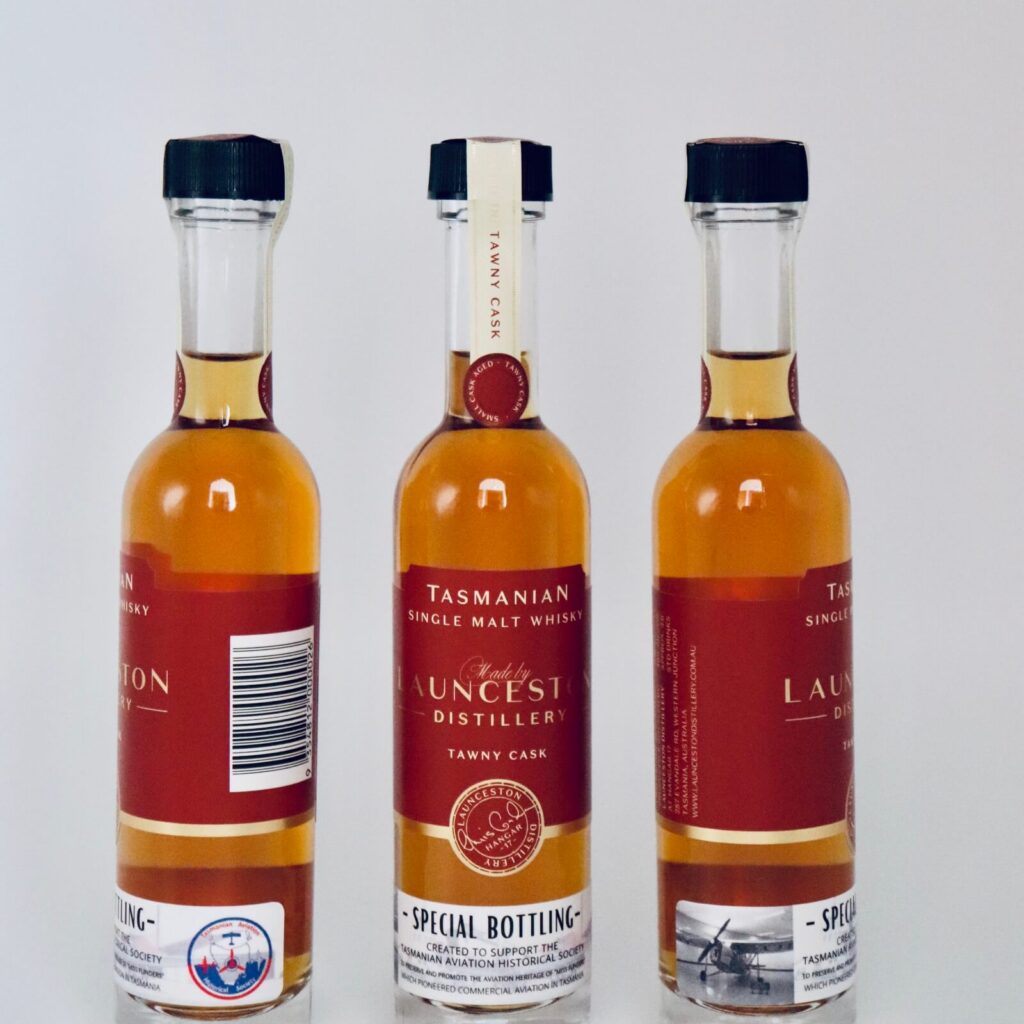 This rich, robust whisky was matured in a single French oak cask previously used to age tawny fortified wine (Australian style port).
This full flavoured whisky was double distilled and is non-chill filtered to retain depth of character.
100 mL Bottles, 46% Alcohol by Volume
Created to support the Tasmanian Aviation Historical Society to preserve and promote the aviation heritage of "Miss Flinders" which pioneered commercial aviation in Tasmania
Tasting Notes
Taste
A smooth, rich mouthfeel is coupled with tawny-influenced flavours of dried fruit, Christmas pudding, cinnamon and clove.
Nose
A sweet pleasant nose, with dark chocolate, berries, raisins and toffee.
Finish
A long, warming finish with sweet tawny flavours dominating.