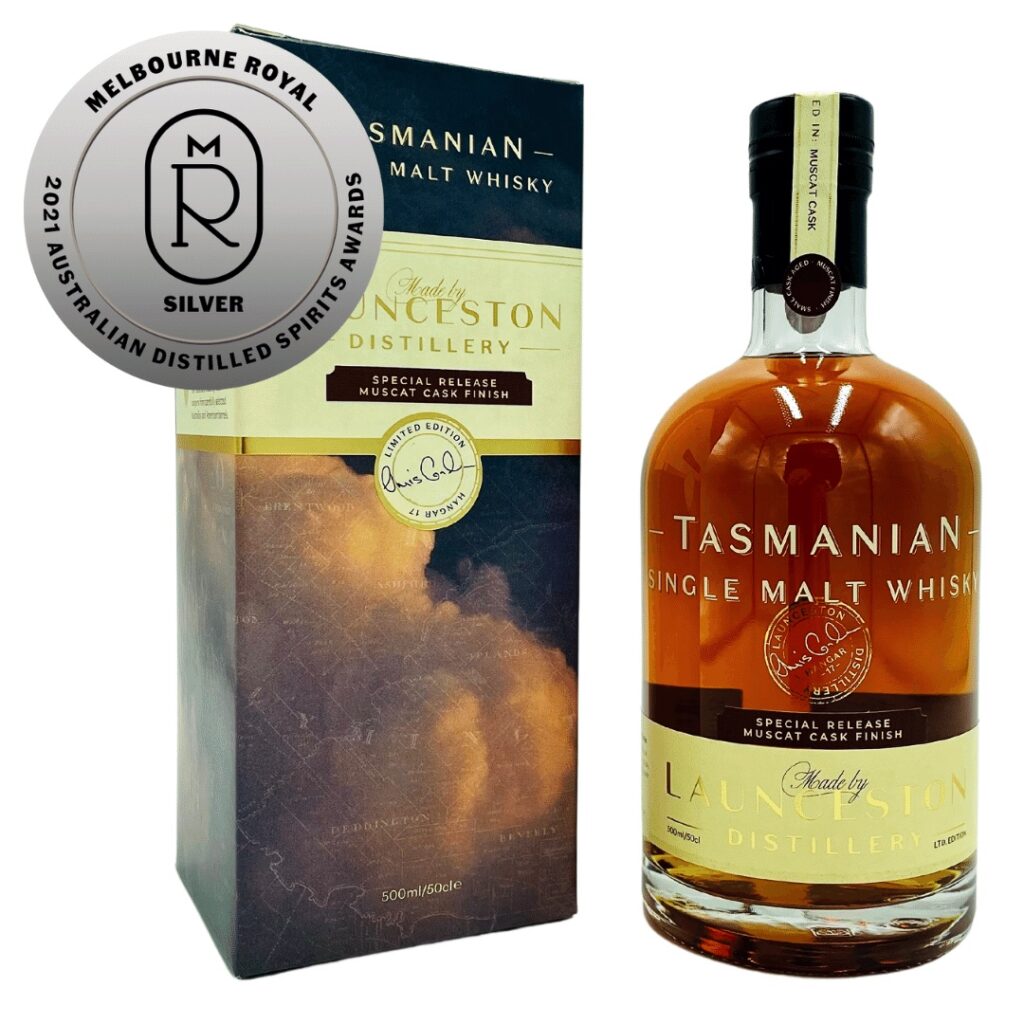 Muscat Cask Finish Special Release 
Silver Medal winner at the Australian Distilled Spirit Awards 2021!
Introducing our Special Release, the Launceston Distillery Muscat cask finish at 55% abv.
Created in partnership with our friends on the Tamar River, Holm Oak Vineyards.
Each year we receive an allocation of French Oak barrels that Holm Oak have used to age their muscat fortified wine. We then refill them at Launceston Distillery to mature our single malt whisky. This particular single malt was aged for 2 years in small Apera casks, then finished in a Holm Oak muscat cask for another 14 months before going into bottle.
This 14 month finish brings another level of finesse to the single malt whisky with layers of toffee, Turkish delight and ripe apricots developing on the nose. This is then followed by hints of muscat, dried fruits and spice on the palate.
We are extremely fortunate to secure these barrels from Holm Oak Vineyards, the only winery in Tasmania producing a Muscat fortified wine.
$186 a bottle.
500ml bottle
Single malt 55% ABV
Tasting Notes
Taste
Presenting a buttery mouthfeel with muscat, dried fruits and spice on the pallete.
Nose
An engaging fragrant aroma, with turkish delight, toffee and apricots.
Finish
A lovely stonefruit and sugar aftertaste that lingers for a long time.