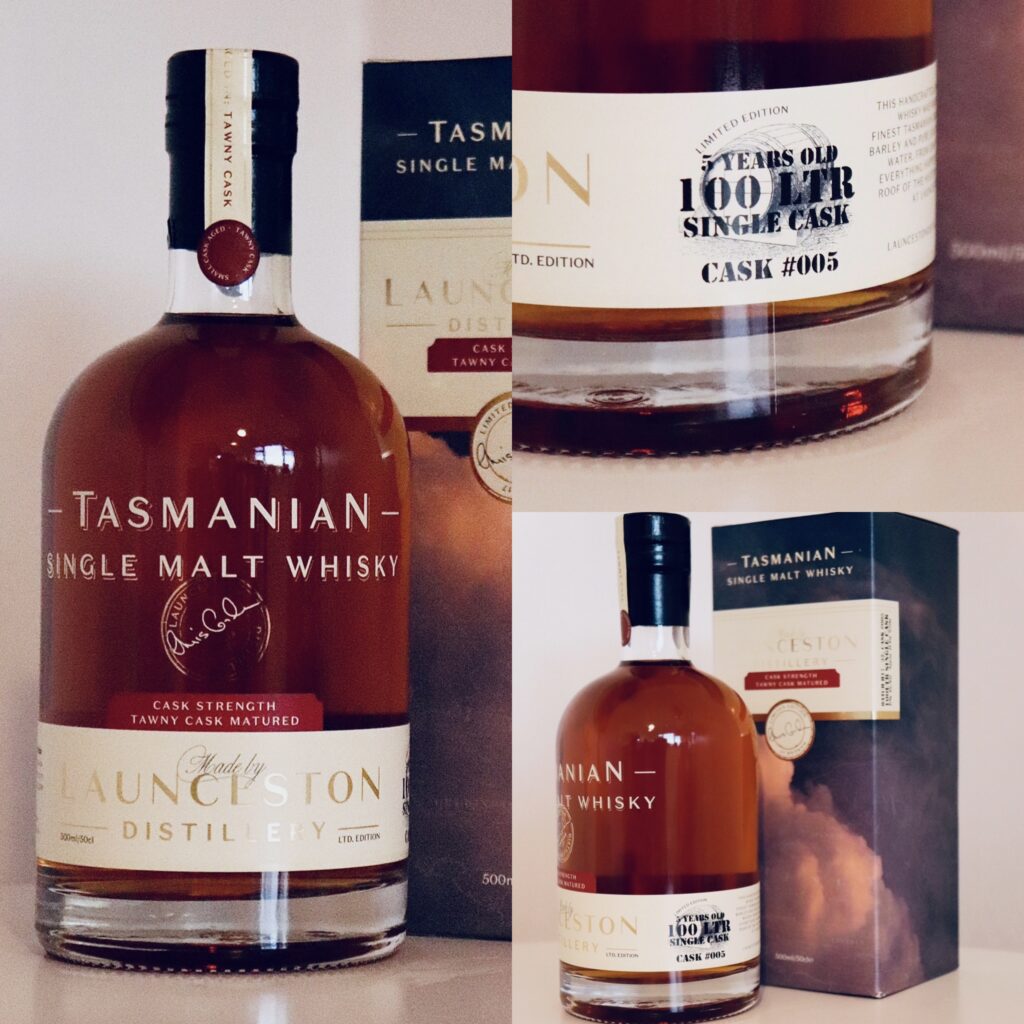 Tasmanian single malt, Batch H17-32
---
A special bottling from deep within the vaults, cask number #005, a Single Cask Tawny cask matured bottling.
This, our second 100 litre single cask bottling (cask 3 sold out in a day) and was the 5th 100 litre cask ever filled at Launceston Distillery!
Filled mid September 2016, this guaranteed 5 year old is as rich as it sounds with a nose of dried fruit and toffee. The palate follows up with flavours of tawny port and dark chocolate with a pleasant lingering and long lasting finish. Bottled at natural cask strength and drawing only 157 bottles.
This bottling sure to impress all that try it. With 5 years and 7 months in the cask and an amazing depth of flavour this dram is everything you want in a magnificent Tasmanian Single Malt.
500 mL Bottles, 61% Alcohol by Volume
Tasting Notes
Taste
Complex sweet tawny-influenced flavours of dark chocolate, stewed red fruits and caramel
Nose
Appealing fragrant aromas of dried fruit and toffee.
Finish
A pleasant, smooth and lingering finish.