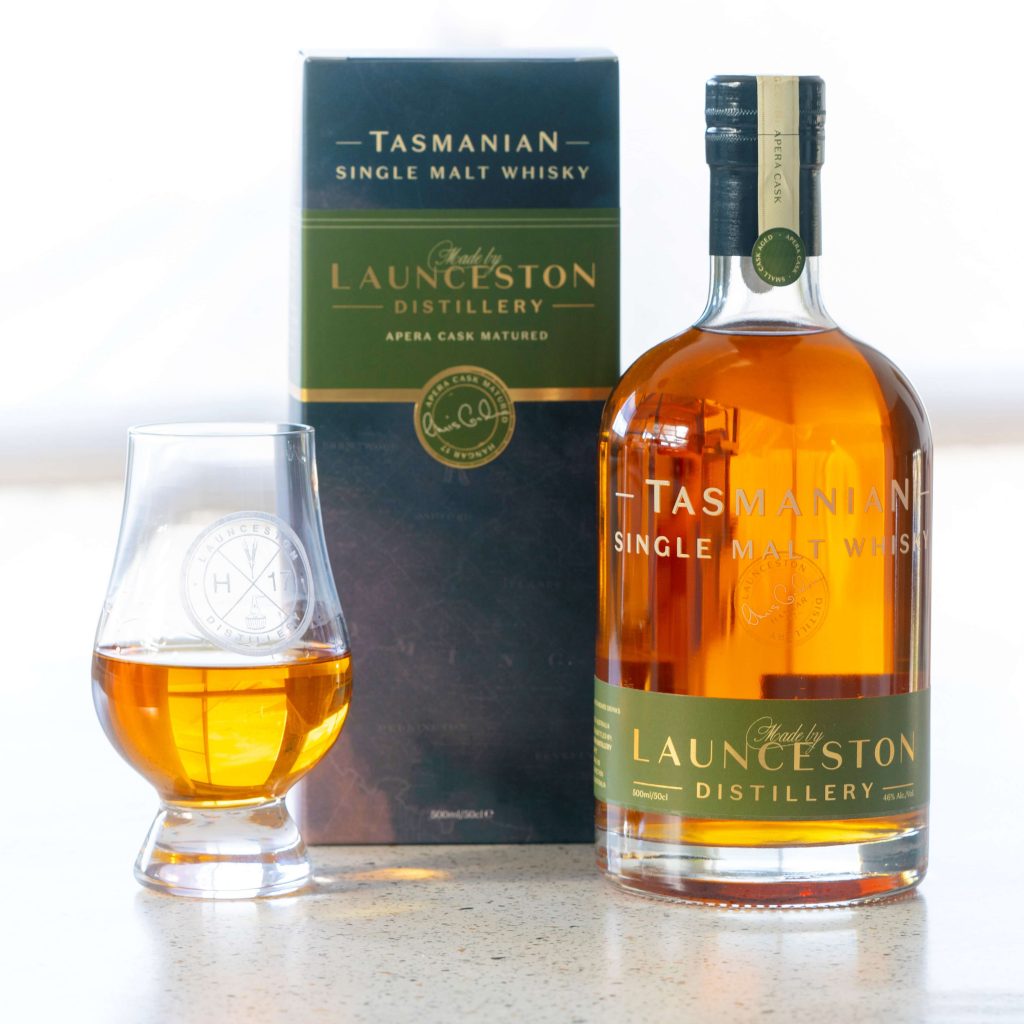 Tasmanian single malt, Batch H17-15
Matured in small French oak casks previously used to age apera fortified wine (Australian style sherry), a number of casks have been vatted and allowed to "marry" together before bottling.
A full flavoured whisky, it was double distilled and is non-chill filtered to retain depth of character.
500 mL Bottles, 46% Alcohol by Volume
Tasting Notes
Taste
A smooth mouthfeel, with subtle sweetness balanced by fino sherry style flavours of dried fruit and spice.
Nose
Delicate and fragrant with hints of orchard fruit, cloves and oak.
Finish
A lingering, crisp, clean finish.